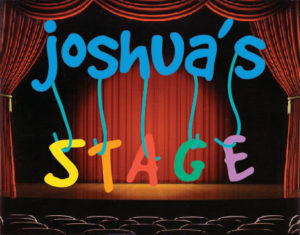 Move Your Tale is excited to announce a collaboration with Joshua's Stage, performing arts education for youth with a wide range of special needs.
Laugh, Learn, and Lead with the Power of Improv
Students with a wide range of special needs in grades 6-8 will engage in the free-flowing process of improv in a warm and welcoming environment with awesome activities such as: Alien Translator; Guests-At-A-Party; Questions Only; Freeze; Build-A-Scene, and more! Your child will have the opportunity to: demonstrate creativity; develop self-confidence during each class and the culminating performance; maintain high self-esteem; form long-lasting relationships with peers with similar needs and caring, qualified teachers; enhance oral language expression, and engage in positive team building exercises. The culminating improv performance takes place during the All Ages Improv Show on May 7th from 5:00 p.m. to 6:00 p.m. at ColdTowne Theater. So that each child's talents and abilities can be maximized, the class size will be no more than 8 students.
Team taught by experienced improv instructors and Joshua's Stage faculty,  this collaboration promises to provide the uniquely joyful approach we take to improv in a manner crafted to suit a specific student.
Register directly through the Joshua's Stage website.