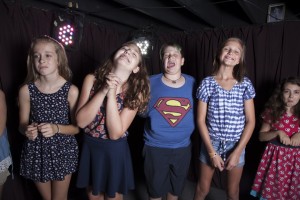 ColdTowne is home to many stellar comedy troupes.  Among them are a select group of young comedians we call
Excused Absence

House Troupes.
And we're ready to add a few for more…
Improvisers, Performers and Sketch Writers ages 8 to 18 interested in creating and performing with a coached Improv or Sketch troupe have an opportunity to do so.
Our next round of auditions take place Sunday, September 10 at 5 pm*
Who:
Youth who are focused and able to work regularly with a coached troupe. It is recommended that troupe members continue taking classes during the rehearsal process, though exceptions will be made for performers with substantial experience.
What:
Auditions Performers should arrive on time, with a water bottle and dressed in clothing that is easy to move around in. The audition itself will be run very much like a class, with low pressure games and exercises. Our primary goal will be to create likeminded/complementary groups of performers with similar goals, maturity levels and availability. We will ask all participants to fill out a form with scheduling information and performance experience/interests.
Troupes will consist of between 4 and 10 performers. A coach, rehearsal space/times and  performance dates will be assigned to each group based on the group's availability. Each troupe will rehearse weekly, creating a format that they will initially perform twice at All Ages Improv Night. After the second performance, the coach and troupe will meet to determine if they wish to continue. If yes, rehearsals and shows will go on. If no, performers may form a new troupe.
Where:
ColdTowne Theater, 4803 Airport Blvd., Austin, TX
*Can't make auditions on Sunday the 10th? Email us and we'll see about setting up an alternative time. moveyourtale@gmail.com.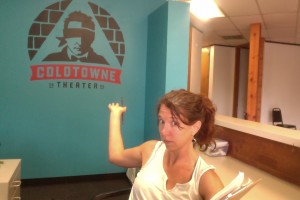 How Much:
$120.00
In order to compensate the coaches who lead the rehearsals and maintain contact with the group throughout the rehearsal and performance process, there is an enrollment fee that will be charged after students have accepted a place in a troupe. This fee covers six 90 minute rehearsals and two shows. Students in need of financial assistance should ask!